Whether you are starting out with a rough plan for your workforce, or have full details in your HMRS or data systems, Futura enables you to:
Inform decisions with high-level or partial data while time is on your side
Visualise how the shape and structure of your workforce will evolve
Get insights from loosely structured workforce requirements
Define any workforce at any level.
No need to commission models or IT integration projects, or to delay decisions until you can gather all the 'ideal' data.
Just decide on the workforce structures and segmentation that you want to consider, name them, and start exploring the future.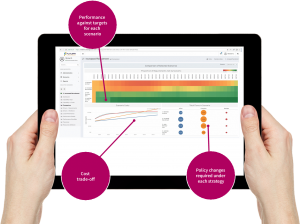 Draw on what your existing HRMS system already knows about your workforce.
With Futura Workforce, you can explore how your workforce is going to mature based on what your HRMS already knows about it.
Futura imports data straight from the SalesForce platform, and can be integrated to work seamlessly with other HRMSs as you wish.
Add detail once it becomes available.
See the forest for the trees. Foresee your workforce future – while you still have time to take action.
You can add detail and segmentation later. For example, you can define new divisions or roles, add new levels or grades, segment your workforce by geography or gender, or take a cohort-based view by time in grade or age.
As your plans develop, Futura automatically keeps track, maintaining consistency between your workforce scenarios.
So once you are ready to refine your plans, you can – without needing to re-engineer your models or re-hash data repositories.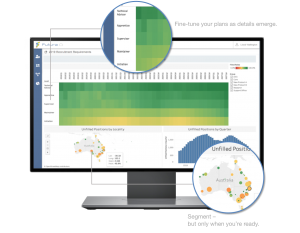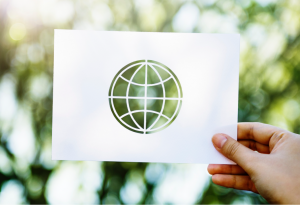 Make a molehill out of the mountain of data capture.
Futura applies machine intelligence to your data entry. Plans or assumptions that apply to multiple areas of your organisation only need to be entered once. So you only spend time defining what matters, not entering unnecessary replicated or blank forms.
Use Futura's API to upload data on your workforce automatically from your own data systems.
Efficient workforce modelling – without the hassle.
Effortlessly create alternative projections of how your workforce will develop and what needs to be done to shape it.
Keep track of where each scenario came from, and what it represents.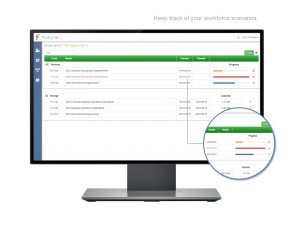 Discover and
optimise your
future workforce
Futura gives you the hindsight to demonstrate how your workforce initiatives can support your corporate plans.

It lets you visualise how strategic decisions will impact tomorrow's workforce.

And it lets you de-risk – and evidence – your workforce plans.
Visualise how your workforce will mature over time.
Uncover the performance gains and the cost savings that can be had by taking specific decisions in time.
See and prove where risks and trade-offs are lurking in aspects of your plans – at sufficient notice to take action.
Drill down to examine where your workforce constraints are going to lie.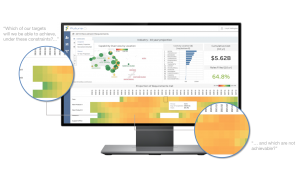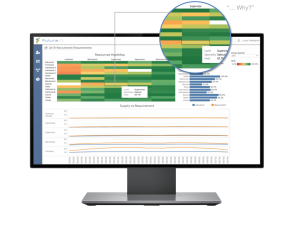 Explore workforce options.
Explore how retention initiatives and career incentives will shape your organisation and its output over time.
Foresee where your workforce plan is at risk, when, and by how much.
Foresee the budget and resources that your workforce will require.
Experiment with how to get more human capacity out of your available budget.
Explore the cost and resource requirements of your workforce, and how you can contain them.
Prove the financial impact of your workforce initiative.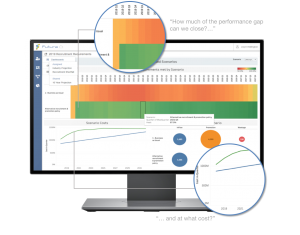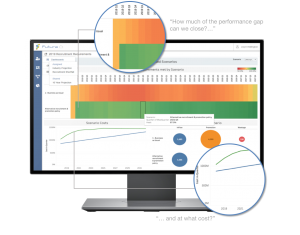 Create dashboards of the reports that matter to you.
Compare outcomes of alternative workforce scenarios
Compare future outcomes against targets and budgets
Track the benefits of your programme against historical projections
Intuitive 'What if…?' analysis
Compare the effects of alternative workforce strategies at the click of a mouse or the tap of a finger.
Control how the maturity and experience of key staff groups will change over time – and develop the policies to harness it.
Optimise the geographical distribution of your talent as it matures.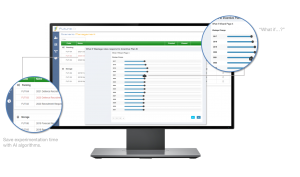 Compare options and future outcomes.
Bring the right information to the right audience with SalesForce reporting and analytics, and in Futura's self-service dashboards.
Select which dashboards are available to which audience.
Collaborate and
communicate
We built collaboration into the heart of Futura. Then we put it in the Cloud, so you can communicate without borders.
Communicate and prove your chosen strategies to selected colleagues
Compellingly share alternative futures and what you need to do to achieve them with clear, intuitive graphical projections
'Drill down' into details at the click of a mouse.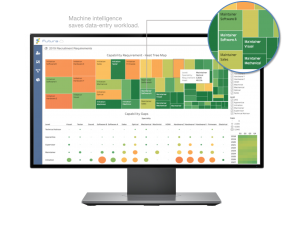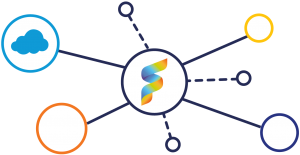 Collaborate seamlessly and globally
Work from anywhere with a true Cloud solution.
Enable who you want, to do what you want
Manage user permissions – for entering workforce data, for creating scenarios and for experimenting with workforce futures.
Alternatively, control access from your existing SalesForce platform's user authentication.
Securely import data locally or globally with the people you want.
Make your reports and projections available to the people you want, where you want.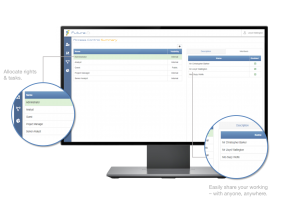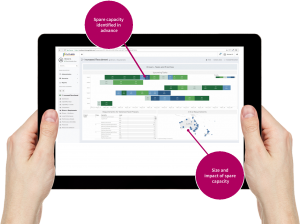 Ensure data integrity
As you add structure and detail to your workforce plans, Futura ensures consistency, prompts you for necessary details, and only lets you compare like with like.
Futura's data-integrity algorithms validate your data as you import it, pointing out omissions and inconsistencies to save you time.
An automated scenario library keeps track of how your workforce plans develop – even as users come and go.
Keep filing and paperwork to a minimum
Futura logs your team's work with a visual, exportable audit trail of data sources, what-if questions, the thinking behind your scenarios, and your reports and conclusions.
Futura automatically maintains that integrity when you later add detail or granularity to your plans.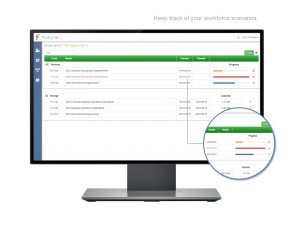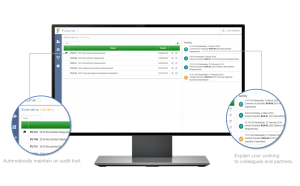 Share your thinking around your team
Share your working and your assumptions with selected colleagues, using Futura's automated Workflow Diary.
Minimise paperwork and meetings with a shared library of your latest work, findings and tasks.
Retain your questions, reasons and answers in textual notes alongside your analysis.
Export freely to colleagues and partners
Export your chosen reports to presentations, documents or email.
Export data behind any report for external analysis or approval.
Plug reports directly in to your own system.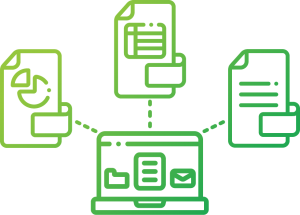 Scale, effortlessly
and securely
Whether your focus is local, global or anywhere in between, Futura works at the level you want – yet enables you to expand your scope later if you want.
Plan your workforce from the top down, for rapid results
Focus on the part of the organisation where your pinchpoint/problem area/area of concern lies.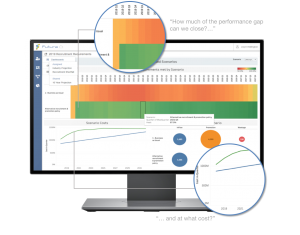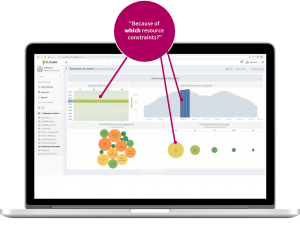 Add detail or segmentation to your plans as and when it becomes available or necessary
Increase time granularity.
Profile your personnel by maturity.
Segment the organisation by geography.
Examine gender, national, ethnic or educational balance.
Roll out from one division or region to the global organisation –
but only once you are ready
Regionalise your workforce structures, requirements and norms effortlessly.
Visualise how geographical distributions and balances will change over time.
Foresee and manage variation between regions.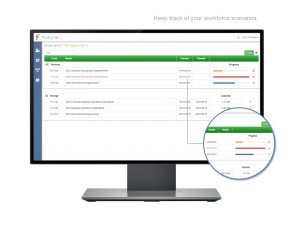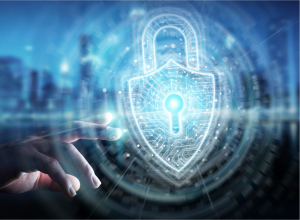 Work securely
Provide access to information based on role and individual permissions, either from your SalesForce platform or from Futura's inbuilt access control
Secure authentication
Handle data securely
Automatically ensure the integrity of your workforce projections as you develop them